Healing the heart goes hand in "paw" with the goals of the seven-year-old CGH Therapy Dog Program. Our CGH Therapy Dog Program (animal-assisted therapy) allows patients in our facility to meet with well-trained, people-loving therapy dogs.
Pet therapy programs like ours have many benefits, including decreased sensations of pain and increased feelings of connectedness. Volunteers enjoy sharing their dogs to provide comfort and joy for our patients.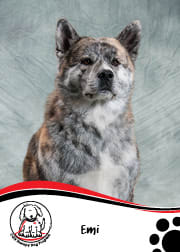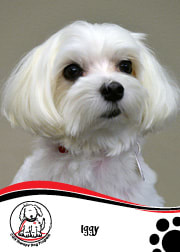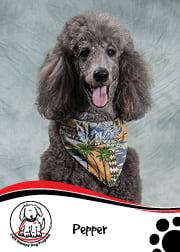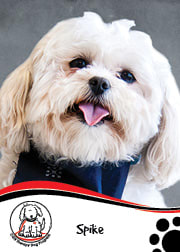 See a sweet face that melts your heart? Consider sponsorship. Your pledge of $250 helps to support our CGH Therapy Dog Program Program.
Could your dog be a therapy dog?
We're always looking for a few good dogs! To sign up, you must be 18 or older, and your dog must be able to perform these actions with just one command from you and no treat bribes:
Therapy dogs must also be capable of walking with a loose leash (no pulling), get along with other dogs and enjoy the company of people.
If you think your dog may qualify as a therapy dog, fill out an application form and mail it to: CGH Medical Center, Attn: Deb Keaschall, 100 E. Le Fevre Road, Sterling, IL 61081.
Find out more
For more information, fill out this form and someone will contact you. Or call Deb Keaschall at 815.625.0400, ext. 5727.
Our therapy dog program is directed by Susan Jakobs, EDBA, CPDT-KA, Certified Dog Trainer. Reach her at 815.590.8008 or at wagitforward.com.