Congratulations! You're going to have a baby. Now what? Over the next few months your body will experience many physical changes. You may also face some unexpected challenges and emotions. At every stage of your pregnancy, you will have lots of questions. Is this normal? What happens next? We want to help! This page is full of resources to help you and your family.

Spinning Babies - for expecting moms after the 20th week of pregnancy

OB Yoga
The CGH Health Foundation's Ways to Wellness program offers a 6-week OB Yoga Class (via YouTube videos) for our prenatal and postpartum moms! To register, talk to your CGH OB provider to be given a link to the class. (Provider permission required.)
DISCLAlMER: To reduce risk and avoid injury, please check with your healthcare provider before beginning any fitness program. By performing these exercises, you are performing them at your own risk. CGH Medical Center will not be responsible or liable for any injury or harm you sustain as a result of these videos.
Prenatal Education Resources
"Your Guide to a Healthy Pregnancy" Videos
As your pregnancy progresses, you may experience a wide variety of physical and emotional changes. This is normal and may include: backache, belly pain, breast changes, constipation and bloating, contractions, cravings, dizzy spells or feeling light-headed, emotional changes, fatigue, headaches, heartburn, hemorrhoids, joint pain, leg cramps, nausea, rapid heartbeat, saliva, sexual changes, shortness of breath, skin changes, stretch marks, stuffy nose and nose bleeds, swelling, urination, vaginal discharge, and varicose veins.

To make it easier for you to find more information about specific changes, see pages 17-23 in "Your Guide to a Healthy Pregnancy" book.



How Babies Grow and Change
How we count the "weeks of pregnancy" can seem confusing. A normal pregnancy lasts 40 weeks. If we say each month has exactly 4 seven-day weeks, then a pregnancy lasts 10 months, not 9. The total number of days is about the same though. During every month of your pregnancy, your baby continues to grow, develop and change.
Size: .05 inch
Weight: Weight of a poppy seed
Pregnancy begins when the egg and sperm come together in the fallopian tube
Over a few days, the fertilized egg travels down the tube and implants in the uterus
The ball of cells that make up the fertilized egg begins to divide and specialize
The placenta, amniotic fluid, and embryo begin to form
This process takes about four weeks from the first day of your last period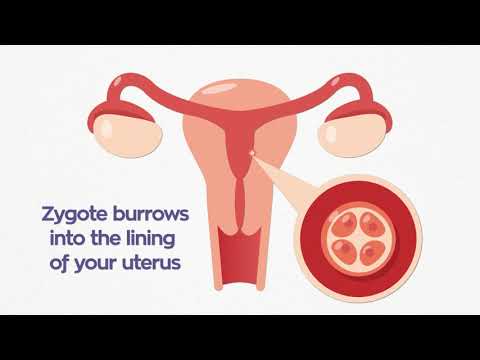 Size: About ½ inch
Weight: About .04 ounces
Circulatory system and other vital organs have begun to form
This includes baby's heart, brain, spinal cord, lungs, eyes and ears
The placenta and umbilical cord develop to carry oxygen and nutrients to the embryo
Baby is now protected from harm in a sack of liquid called amniotic fluid
By the end of this month all major organs and body systems have started to develop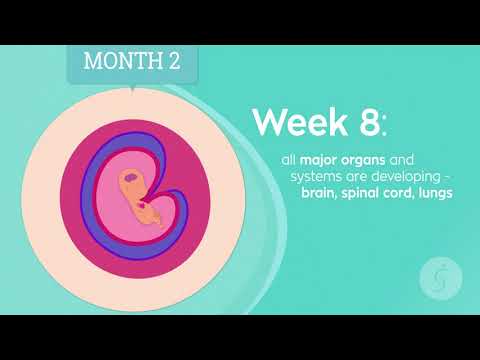 Size: About 2 inches
Weight: Less than 1 ounce
Embryo is now called a fetus and begins to look more like a human
Arms and legs start to form and elbows take shape; baby starts bending and flexing their arms
Fingers and toes are growing, facial features become more obvious
The bones, muscles and intestines are also developing
Baby's head seems huge because the brain is growing very quickly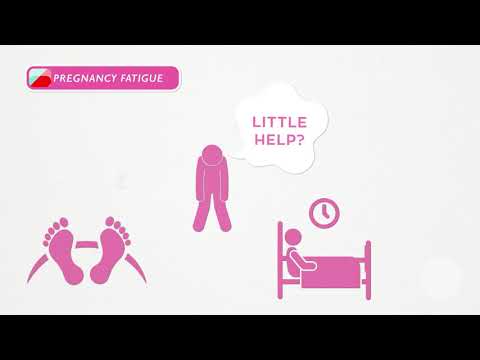 Size: About 4 inches
Weight: About 3 ½ ounces
Fingernails and toenails are growing and some hair may have sprouted
Eyelids are fused shut, but eyelashes and eyebrows have begun to form
The kidneys have begun working and now produce urine
For the first time, the baby's heartbeat can be detected
Your baby is moving, swallowing, and listening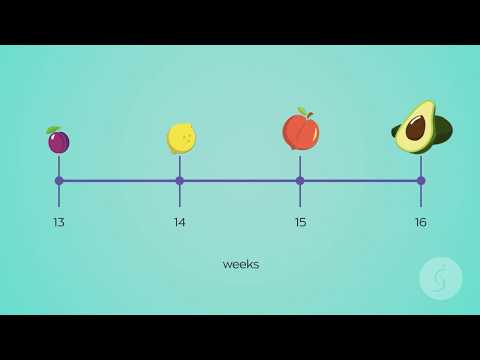 Size: More than 6 inches
Weight: About 10 ounces
Baby's teeth, eyelids, eyelashes and limbs are developing in detail and moving into position
Hands are becoming more functional; the baby may play with their fist or suck their thumb
Baby's neck is getting longer and the chin is not resting on the chest anymore
Very fine hair (lanugo) and a waxy substance (vernix) cover the baby's body
Lanugo and vernix protect the baby's skin while the baby floats in amniotic fluid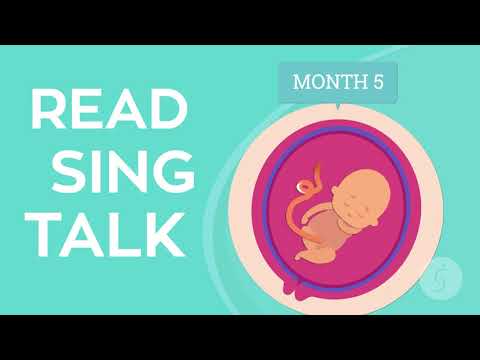 Size: About 12 inches
Weight: More than 1 pound
You may feel the baby move for the first time around 16-25 weeks
Baby may get very active for a day or two, then settle down for a few days
The basic structure of the eye is forming and is positioned correctly on the head
The lungs are fully formed but not yet functional
The brain continues to develop rapidly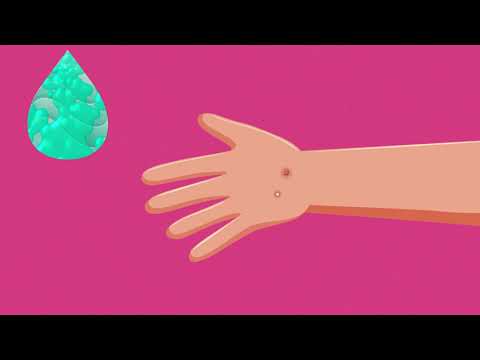 Size: About 15 inches
Weight: About 2 pounds
Baby has reddish, wrinkled skin, is very thin and will put on needed fat until birth
Their eyes are beginning to open, and the eyelids and eyebrows are fully formed
Real hair begins to grow; fingernails have grown to the ends of the fingers
Babies sometimes suck on their thumbs and make grasping motions with their hands
Your baby can now hear you talk, read and sing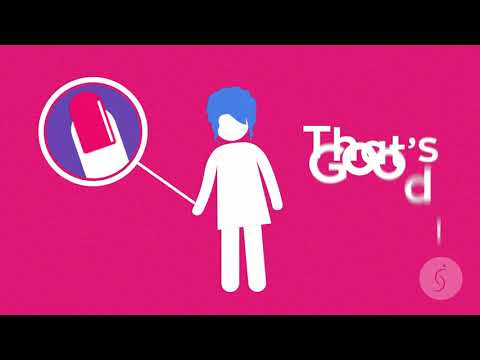 Size: About 17 inches
Weight: About 3 ½ pounds
With special care, babies born at this stage of development can survive
Your baby now kicks and stretches in response to sounds
The eyelids and nostrils have opened and the baby is able to sense light, smell and taste
Lungs form tiny air sacs called alveoli; baby starts making basic breathing movements
The skin thickens and becomes dull; spinal structure mature and bones harden
Different areas of the brain are continuing to develop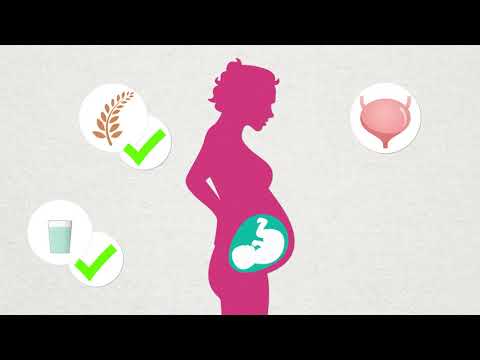 Size: About 18 ½ inches
Weight: About 5 ½ pounds
Babies born during this month are still premature but have an excellent chance of survival
The baby's bones and nails are getting harder
All vital organs (except the lungs) are mature
Wrinkles disappear as fat begins to deposit under the skin
The lanugo hair begins to shed but some may remain on baby's back and shoulders
Many babies are now moving into birthing position
The baby's skull remains soft and flexible for birth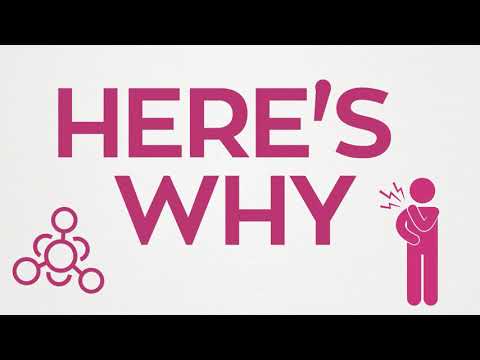 Size: About 20 inches
Weight: About 7 ½ pounds (average)
The baby usually settles into a head-down position and waits for you to go into labor
Baby's lungs are now fully mature and ready to function
Regular fetal sleep patterns are developing that will continue after birth
Your baby adds fat tissue to protect their vital organs and keep warm
They also start storing iron in their liver to get ready for life outside the womb
Waxy, white vernix on the baby's skin and lanugo hair are almost completely gone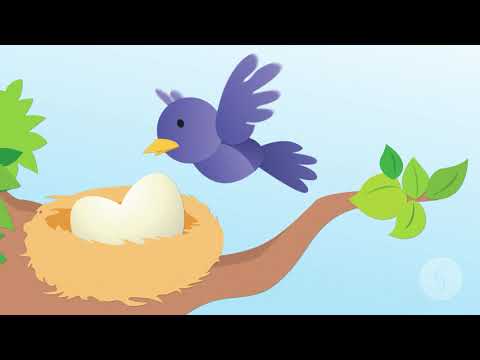 "Your Guide to Postpartum and Newborn Care" Videos

CCI Scan + Play App: Videos and More!
The CCI Scan + Play app makes it fast and easy to watch helpful videos on several interesting topics in your "Guide to a Healthy Pregnancy" and "Guide to Postpartum and Newborn Care" books. Download the "CCI Scan + Play" app from the Google Play Store or iTunes, or visit www.customizedinc.com/ScanAndPlay. Then, look for the purple "Scan + Play" icons throughout your guidebooks. You can also use the app to access interactive features such as breathing exercises that can help you feel calm and relaxed, and stickers that you can add to photos to mark special milestones.

Support Services and Family Assistance

Does your family need assistance?
The CGH Health Foundation has help in place for medication, transportation, mental health counseling, eyeglasses, cancer comfort care, mammograms, dental care, health screenings, and more. For more information on the resources available, visit www.cghmc.com/foundation.


Find additional help you may need through 2-1-1. PATH's online database is available to anyone looking for basic needs, financial assistance, support groups and more. Enter your ZIP Code and/or City on the following link to receive better search results: www.navigateresources.net/path/Search.aspx