CGH Medical Center Celebrates National Pharmacy Week
Hospital news
|
Tuesday, October 20, 2020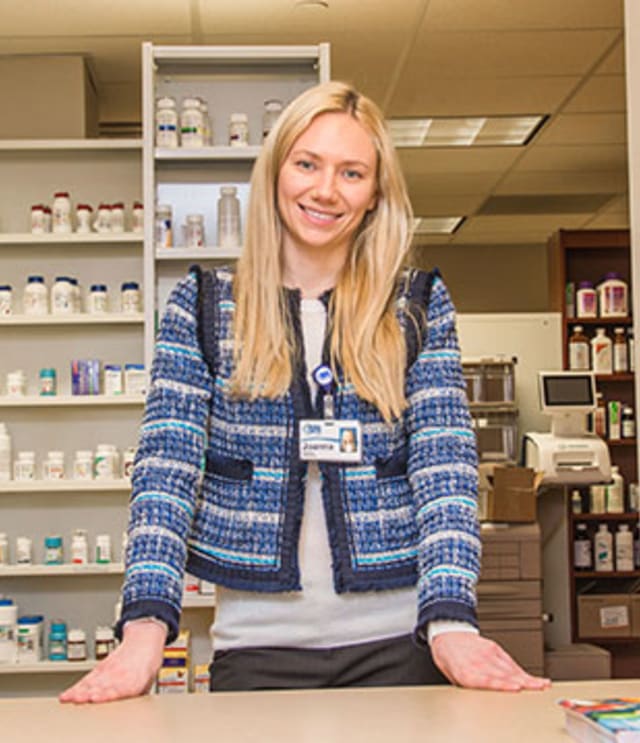 Contact: Nicole Bollman
STERLING, IL (October 20, 2020) – CGH Medical Center is joining pharmacists and technicians across the state and country this week to honor National Pharmacy Week. This week, celebrated the third full week in October, acknowledges the invaluable contributions that pharmacists and technicians make to patient care in hospitals, outpatient clinics, and other healthcare settings.
"National Pharmacy Week was created to recognize the vital contributions that pharmacists, student pharmacists, and pharmacy technicians make every day to patient care," said Paul W. Abramowitz, PharmD, ScD, FASHP, CEO of ASHP in a prepared statement to Pharmacy Times. "This week offers us a time to shine a light on the individual and collective efforts that these exceptional individuals put forth year-round in advancing our healthcare system, as we seek to ensure that medication use is optimal, safe, and effective for all people all of the time."
CGH Pharmacist, Joanna Gorski, is one of the 10 Pharmacists at CGH Medical Center celebrating National Pharmacy Week.
"Please help us celebrate and recognize our CGH pharmacy team," said Matt Hammer, PharmD, Director of CGH Pharmacy. "We have 10 pharmacists and over the past 12 months, our pharmacists have verified 158,874 prescriptions. We celebrate national pharmacy week to recognize and reward our staff with gratitude for the hard work they do all year round. It's a nice way to help show our employees that pharmacy is a large part of taking care of patients at CGH."
October 19th is National Pharmacy Technician Day. Each year the pharmacy community takes a day to especially celebrate the pharmacy technician. Over the past year, the pharmacy technicians at CGH help dispense 412,090 doses thru the Pyxis machines at CGH over the past year. "Our ability to dispense doses accurately and across a vast array of patient care settings," said Hammer, "allows our patients to heal in the CGH health care environment."
The first National Pharmacy Week was observed in 1925. The pharmacist noted to have pioneered National Pharmacy Week was Robert J. Ruth. The two original purposes of National Pharmacy Week were to: serve as an instrument to remind pharmacists everywhere of their responsibility to a Code of Ethics that binds them to guard the public's health and welfare and to make the public aware of the standing of the pharmacists in the community.
"If you see a [CGH] Pharmacy team member this week," Hammer said, "please help me recognize them for their continued efforts over the past calendar year to deliver excellent patient care."
-CGH-