Head and neck cancer: Watch for these warning signs
Using tobacco can increase the risk of head and neck cancer. Be a quitter, and see your doctor if you notice any of these possible cancer warning signs.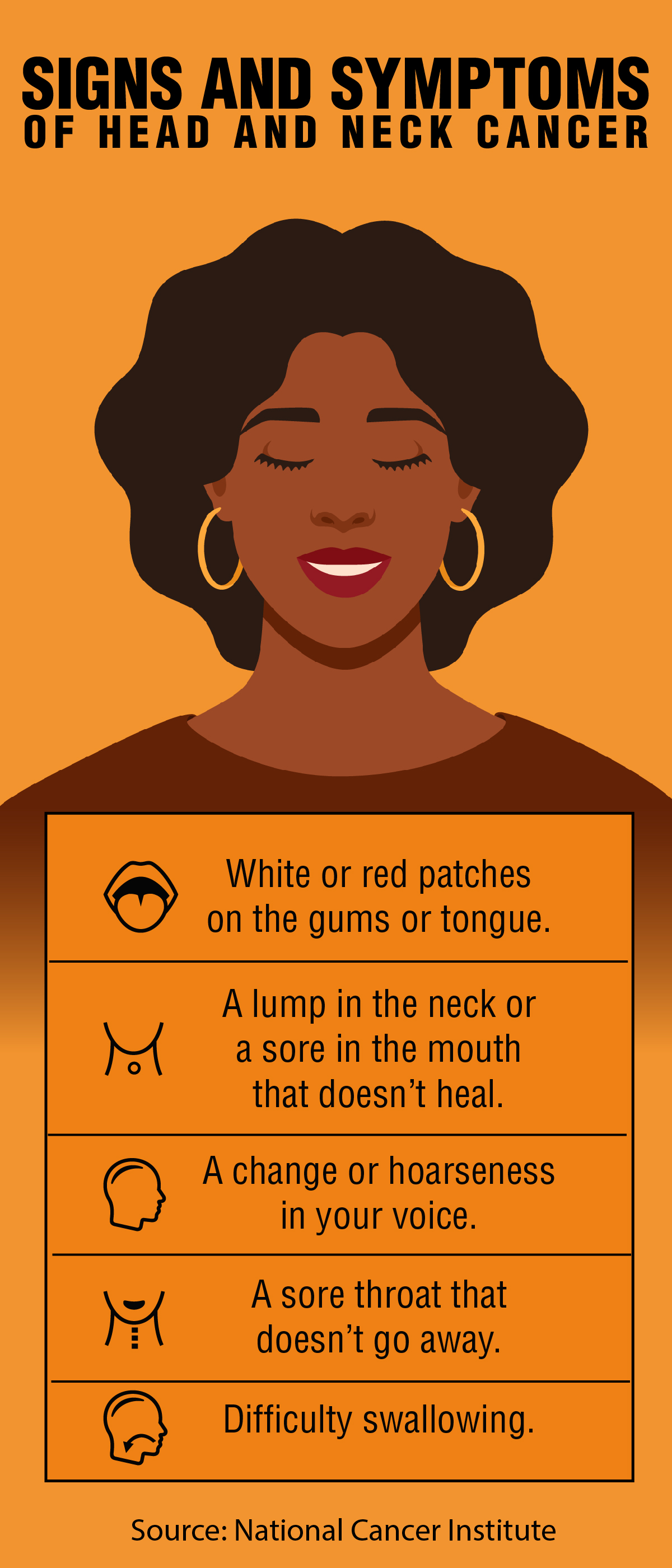 SIGNS AND SYMPTOMS OF HEAD AND NECK CANCER
White or red patches on the gums or tongue.
A lump in the neck or a sore in the mouth that doesn't heal.
A sore throat that doesn't go away.
Difficulty swallowing.
A change or hoarseness in your voice.
Source: National Cancer Institute
Tobacco use is one risk factor for head and neck cancer. Do you know the others? Test your know-how here.
Reviewed 4/11/2022
Sources