The seventh annual CGH Health Foundation Delicious Designs Stronger Together event has gone VIRTUAL this year and will greatly impact the breast health of Sauk Valley women.
Our goal is to raise $100,000 toward the purchase of the new 3D Tomosynthesis mammography system to be installed later this year or early next year at CGH Medical Center. Your past support has been and will be a major factor in offering this industry-leading technology to our patients. Your contribution will be matched dollar for dollar by a generous benefactor.
Join us VIRTUALLY for the 2020 CGH Health Foundation Delicious Designs Silent Auction!
The annual event features 171 amazing baskets sure to delight - fun for kids and adults alike! Bidding will be virtual from Thursday, October 15 at 7 a.m. to Wednesday, October 21 at 5 p.m. on AirAuctioneer.com.
View baskets online at https://airauctioneer.com/2020-cgh-health-foundation-delicious-designs or come out to 2600 N. Locust St., Sterling, IL (in the same building with CGH Peds Rehab Center) to see them now through Wednesday, Oct 21 from 8 a.m. to 4 p.m.
Event Co-Chairs are Starr Coleman, Account Specialist, Halo Branded Solutions, and Lindsey Pistole, Retail Director, Sauk Valley Bank. Other committee members include: Shelley Gottel, Billie Kaprelian, Ashleigh Keime, Marcy Lawrence, Tiffany Marquez, Pat McLeod, Melissa Morel, Cassandra Salmon, Mary Spitzer, Karie Wheatley, and Sara Williams.
Winning bidders may pay by:
All baskets must be paid for prior to or at pick up, which is at the CGH Health Foundation office. Please plan to get baskets on Thursday, Oct. 22 or Friday, Oct. 23 from 8 to 4 p.m. If these times do not work for you, please call Amanda at 815-625-0400 x 5575.
You can make a donation to the CGH Health Foundation any time here!
How you can help us reach our goal
- Sponsor a Wish List item for CGH Women's Health Center
Choose from headscarves, turbans, gas cards, mammograms capes, and more
- View Pink Ribbon Tributes in honor of/in memory of a loved one who has been impacted by breast cancer or other cancer.
Share our event information with your friends and followers on Facebook, Instagram, and Twitter
Why 3D Tomo Matters
With the new 3D Tomo system, CGH patients can expect an even higher level of care - earlier diagnosis due to more sensitive readings and a more comfortable mammography experience.
"The new technology will be available for all of our patients and is especially advantageous for women with dense breast tissue," said Gina Grennan, director of the CGH Diagnostic Imaging Department. "We are excited to be able to offer this new modality, which has a more rapid scanning ability and increased sensitivity."

The enhanced system should reduce callbacks by up to 40% and has a higher resolution for more detail for easier reading by the radiologist team, she said. "Plus, it will be more comfortable for our patients. The unit features a curved compression surface that mirrors the shape of the breast, for more even compression."
Meet Our Event Co-Chairs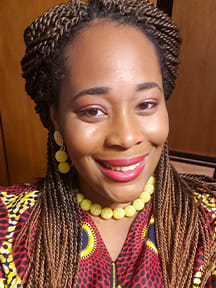 Starr Coleman, Halo Branded Solutions (Account Specialist)

Hi, I am Starr Coleman, one of the co-chairs for Delicious Designs. I am still alive today in part because of my great team at CGH. They have been there for me since the beginning. It all started with a mammogram, to check out a strange lump in my breast. The medical team at CGH is second to none! I've had personal experience with the amazing doctors, surgeons, and nurses at CGH because of my Stage IV diagnosis with metastatic breast cancer two years ago. I have been able to receive my care here at home and will continue coming to CGH for the rest of my life for therapy. I have gotten through it because of the superheroes surrounding me – my medical team, my family, my community. We are Stronger Together!"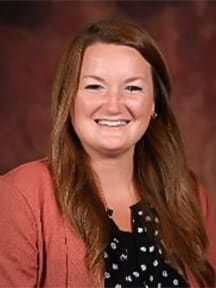 Lindsey Pistole, Sauk Valley Bank (Retail Director)
"I'm proud to be affiliated with this important fundraiser for CGH. Hi, I'm Lindsey Pistole, an event co-chair. I have been extremely fortunate to have not been personally impacted by breast cancer. However, it is so comforting to know that if I, a family member, friend, or community member needed help they are right here at our fingertips. Seeing and hearing about the resources available to those who need them is my motivation to continue helping raise awareness of all that the CGH Health Foundation does."